Orthotics
Gait Analysis
First you will need to book a biomechanical or gait assessment.
We cover Cannock, Rugeley, Burntwood and Cheslyn Hay
The session takes around 1 hour and involves a detailed gait analysis where you are recorded from both sides front and back, statically and dynamically and the results are then analysed . This also involves heel lift timing and knee flexion symetry.
Orthoses
If it is decided that you require prescription orthotics, a non-weight bearing plaster of paris cast will be taken of your feet. This is then what the lab uses to make your orthoses (insoles/orthotics) in the laboratory. All of the lab staff use the most traditional and latest techniques (including CADCAM) in the cast preparation and orthotic building.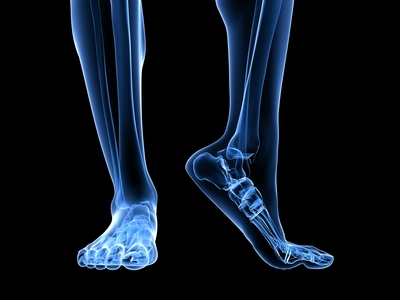 These special one off orthoses (insoles/orthotics) go inside your daily and sports footwear, they then help to cure your pain/ injury by correcting any biomechanical dysfunction and making you as efficient as possible. They can last as long as ten years if looked after. You are given thorough instructions with orthoses on how to use them in the first few days as you adapt to them.
Importantly, 9 times out of 10, you will also be given an exercise prescription to help treat the root of the problem.
It has been found that 95% of practitioners only treat the symptoms which is great but it only moves the problem somewhere else shortly after.
All repetitive injuries are biomechanical in origin, so it makes sense to look at function and gait, i.e. the way you walk and run.
Prescription orthoses may be suitable for most types of foot/leg pain/injury and may also help in cases of unresolved back, hip and knee pain.
We can also prescribe semi bespoke orthoses.
Musculoskeletal Therapy
Accupuncture, Accupressure, Trigger Point therapy, Stretching, Strengthening and Musculoskeletal Taping can all be utilised by Fiona in achieving pain relief, mobilisation, support and rehabilitation of the muscles, fascia and joints.
Book your Biomechanical Assessment and find out